Ultra Dark Bronzing Lotion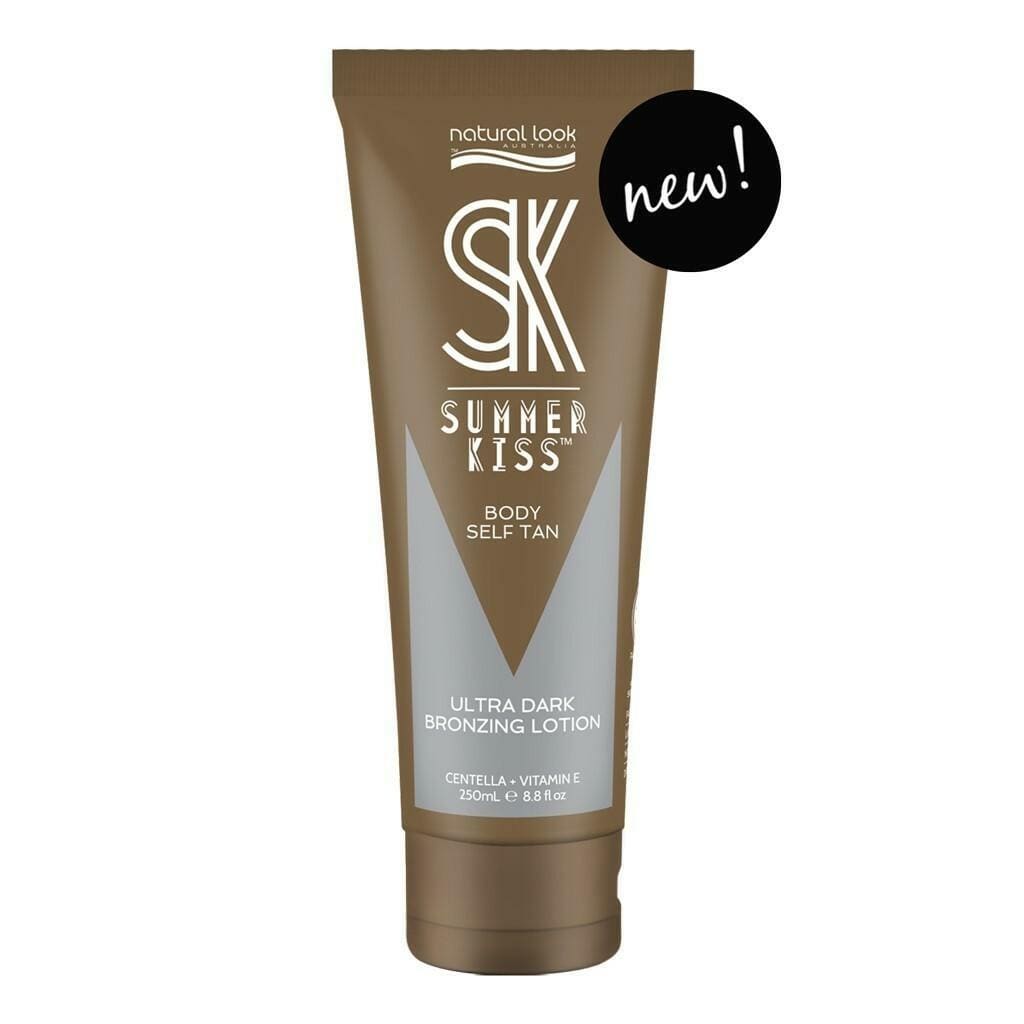 Are you a business? Apply for trading here
SKU : 19/062928
What It Does
Body Self Tan. Suitable for light, medium and dark skin tones.
An instant body self-tanner formulated to deliver an instant bronzing effect, hydrating and nourishing the skin with Certified Organic Centella, Shea Butter and Vitamin E. This streak-free Bronzing Lotion develops in 2 hours and provides a deeper, darker tan, keeping your skin looking and feeling flawless.
Summer Kiss has been created by Tanning Experts and Beauty Therapists after extensive research to give a natural looking, longer lasting colour. Our unique formulas consist of Organic, Natural and Botanical Ingredients to ensure your skin is highly nourished, assisting in the application and development of a deeper, longer lasting tan.