Hair Extension Shine Bundle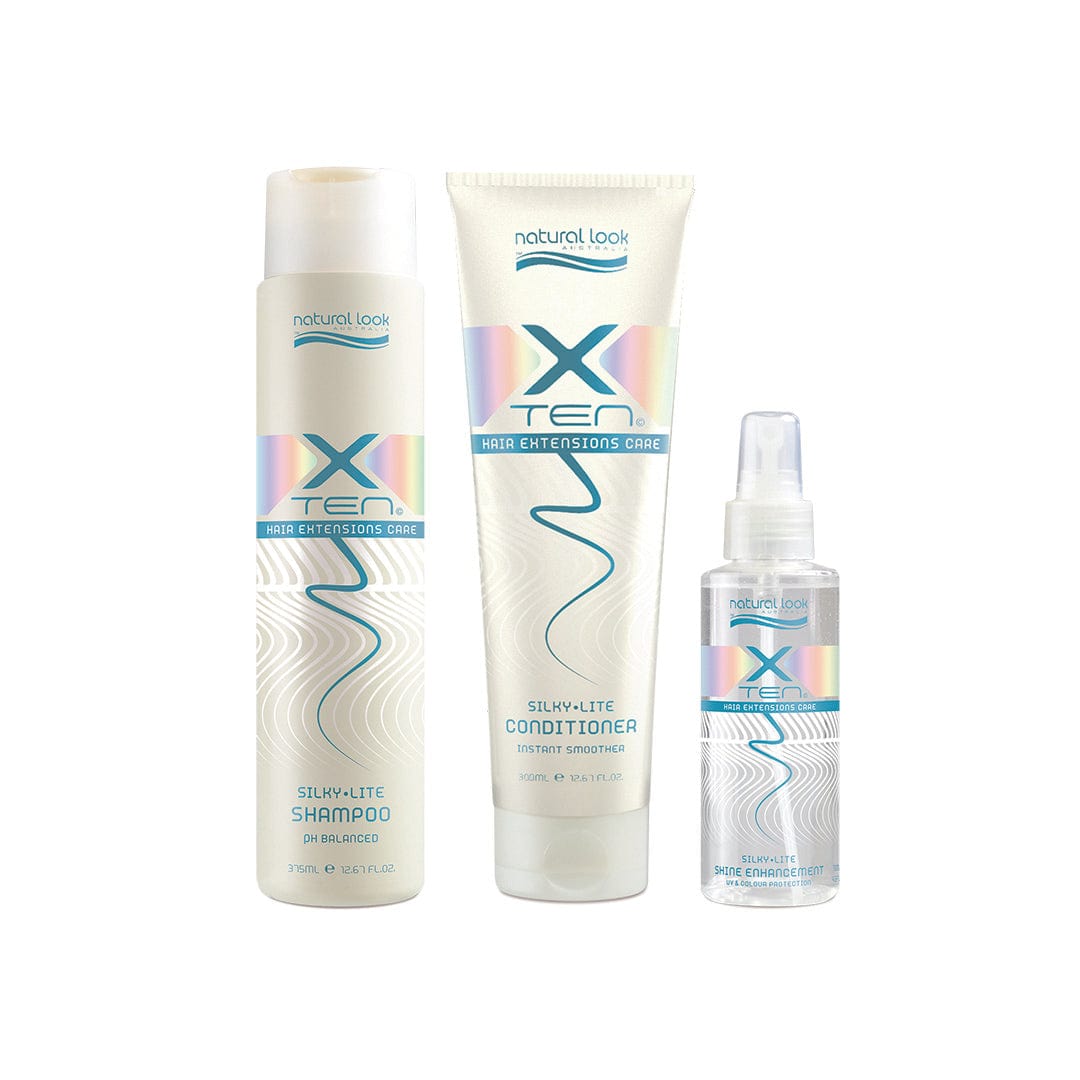 Are you a business? Apply for trading here
SKU : 10/102631, 10/152759, 10/022601
What It Does
The Hair Extension Shine Bundle is your complete care package for hair extensions without adding weight or build up. Enriched with Australian Aloe Vera, Vitamin E and Hydrolysed Wheat Protein, the bundle will strengthen and protect your hair extensions while maintaining the hair and scalp's optimum pH level.
The conditioning formula adds weightless moisture to the hair, smoothing the surface while eliminating frizz and fly-away. With a vitamin-rich conditioner designed to reverse daily stress on hair extensions and increase moisture retention without weight or build-up.
The Shine Enhancement Spray is infused with Vitamin E and UV filter providing for a longer lasting shine, adds moisture and tames fine, flyaway strands, leaving hair soft, silky and incredibly shiny. Reduces colour fade. SLS Free.
Includes:
- Silky-Lite Shampoo 375mL, Silky-Lite Conditioner 375mL, Silky-Lite Shine Enhancement 130mL