Hand & Nail Treatment Bundle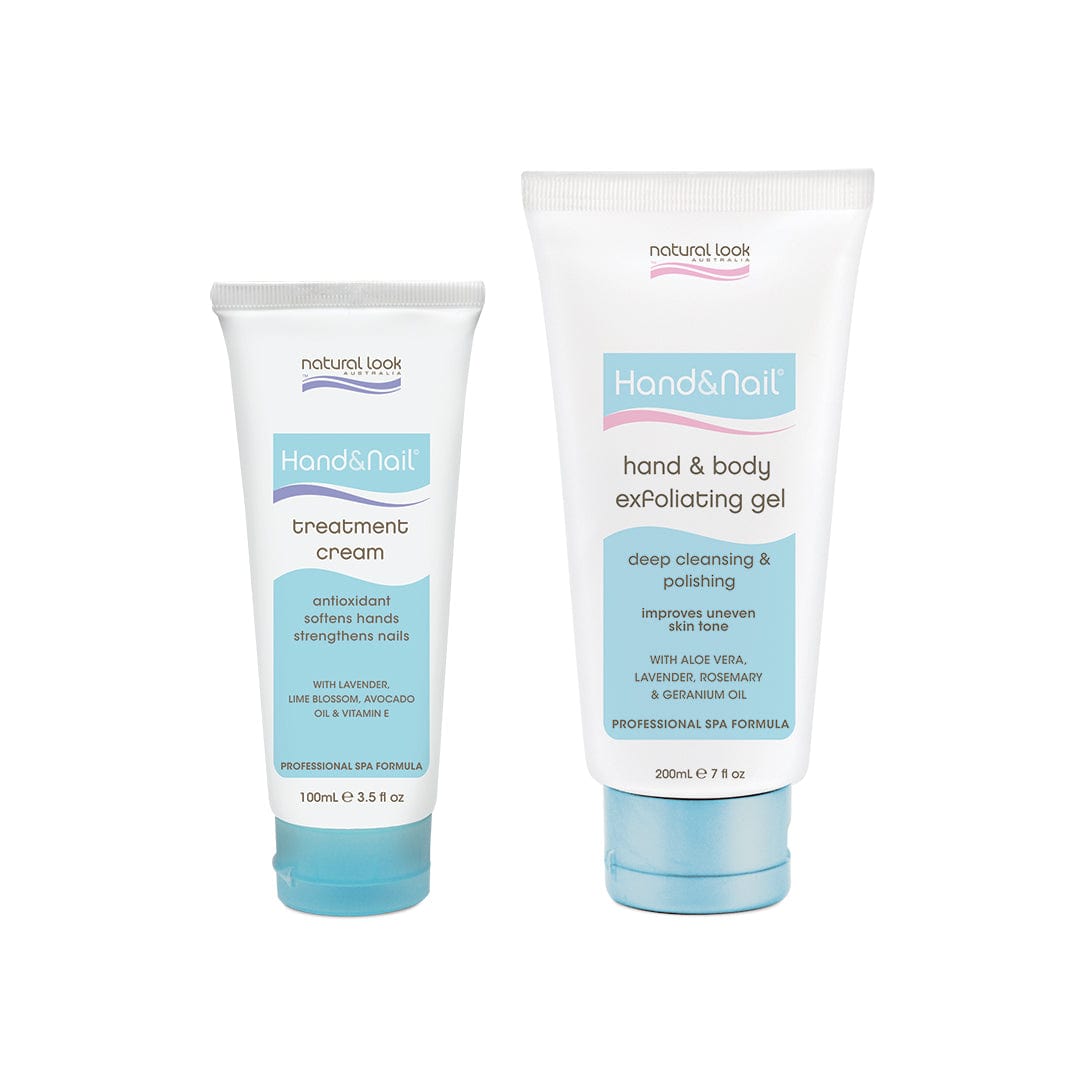 Are you a business? Apply for trading here
SKU : 18/062232, 18/061075
What It Does
Dry, cracked or tired hands? Our NEW Hand & Nail Treatment Bundle is just for you!
Powered by Native Australian and Plant Based Ingredients, the combination of Tea Tree, Eucalyptus and Rosemary eliminates bacteria and cleanses, while nourishing Avocado Oil, soothing Chamomile and calming Lavender plus our exclusive blend of Natural Botanical Extracts make this the ultimate manicure regimen.
- Exfoliating Gel: This gentle exfoliating gel is specially formulated with natural micro shell particles to deep cleanse and remove impurities that make the skin look dull and feel rough. Used regularly it will prevent dry skin build-up & uneven skin tone on hands, elbows or any other areas of the body it may be used.
- Treatment Cream: Moisturises and nourishes the skin. Rich in natural oils, vitamins and botanical extracts. Within seconds of application your skin feels softer, is toned, refined and energised. Also promotes healthy, natural nail growth & strengthens your cuticles!