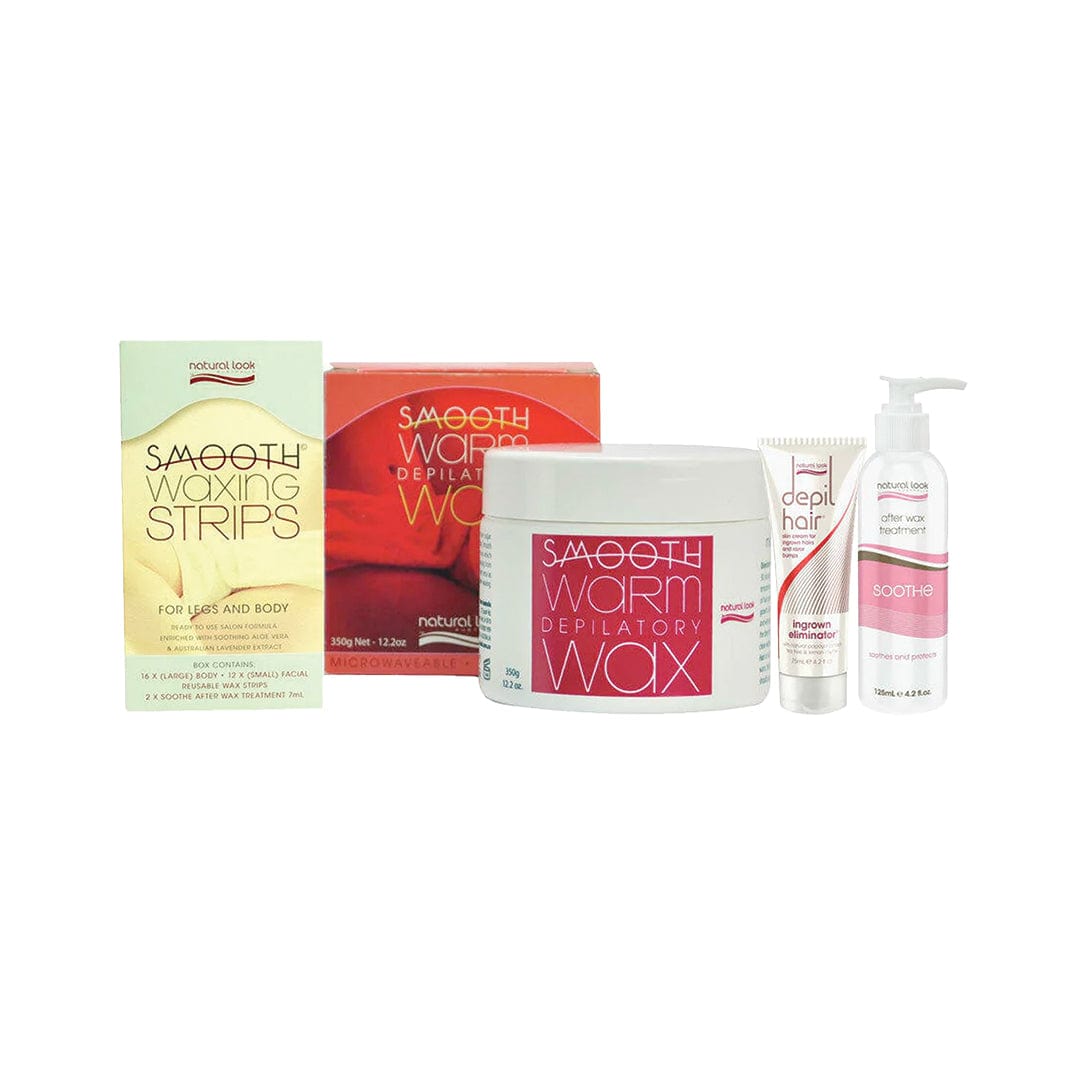 What It Does
Smooth Water Soluble Wax is made from pure Australian cane sugar. Specially formulated for easy application on all parts of the body, Smooth is an organic, microwaveable and completely water soluble wax which will allow you to achieve a smooth professional result when waxing from the comfort of your own home. Smooth contains soothing aloe vera as well as natural herbal extracts to calm and balance the skin after waxing.
Includes:
Smooth Warm Depilatory Wax
Smooth Waxing Strips
Ingrown Eliminator Skin Cream 75ml: Skin cream for ingrown hairs and razor bumps.

Soothe 125ml: Formulated with Tea Tee Oil, Aloe Vera & naturally-derived Allantoin, Soothe creates an anti-bacterial action which will naturally enrich the skin, leaving it feeling soft and silkier. Soothe refines the open pores as a result of hair removal and is ideal for use post waxing, electrolysis, laser, sugaring or shaving.